WildBrain, King Bert's Malory Towers travels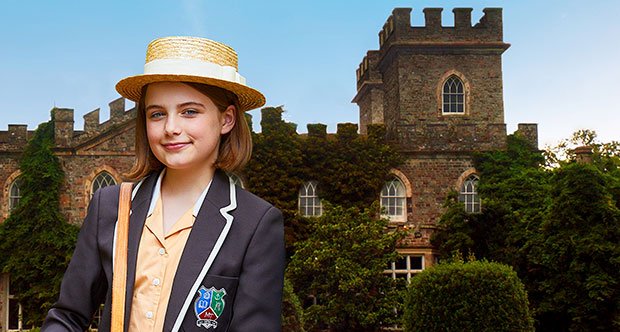 Live-action series Malory Towers is based on books by Enid Blyton
ABC in Australia and Germany's ZDF are among a number of broadcasters and platforms to pick up children's drama Malory Towers from prodco and distributor WildBrain.
Malory Towers is coproduced by kids and family outfit WildBrain and UK prodco King Bert Productions for WildBrain Television's Family Channel in Canada and BBC children's channel CBBC in the UK.
The 13×30' series is a live-action show based on Enid Blyton's book series of the same name about a 12-year-old girl who leaves home for the first time to attend an all-girls boarding school.
In addition to ABC and ZDF, the series has also been picked up by BYUtv in the US, CBC's streaming service CBC Gem in Canada, DR in Denmark, Finland's YLE, Sweden's SVT, Norway's NRK, Toonix and HBO in the Nordics and CEE, and Hot in Israel.
Malory Towers is adapted for TV by Rachel Flowerday and Sasha Hails. Executive producers for WildBrain are Josh Scherba, Anne Loi and Michael Goldsmith, with Jo Sargent serving as exec producer for King Bert Productions and Amy Buscombe for the BBC.
The series is produced by King Bert's Grainne McNamara and WildBrain's Angela Boudreault and directed by Rebecca Rycroft and Bruce McDonald.
WildBrain is international distributor for Malory Towers outside of the UK.
Recent News
TBI Weekly: Six lessons from six months of HBO Max
Today marks six months to the day since WarnerMedia&...
China's Alibaba & Tencent 'held talks' to acquire rival iQiyi, ...
Chinese online giants Alibaba and Tencent have both held ...
UK's Channel 4 launches $40m content fund and unveils strategy for ...
UK comcaster Channel 4 has unveiled a new corporate strategy ...
How do you Zoom? What your virtual background says about you
TBI's favourite corporate wellness coach Tracy Forysth ...
News round-up: China extends 'Got Talent'; Daro launches AVOD streamer; Drive ...
China's Got Talent extended Fremantle and Syco ...