Walter Presents bags eight Beta titles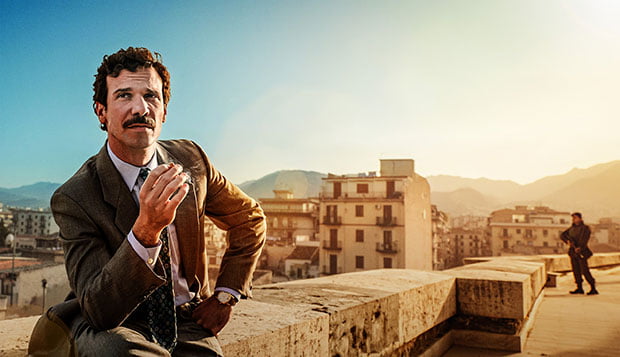 Italian thriller series The Hunter
UK non-English-language drama VoD service Walter Presents has picked up eight series in a multi-territory deal with Beta Film.
Included in the deal are three Italian series – thriller The Hunter (Il Cacciatore), detective drama Rocco Schiavone: Ice Cold Murders and period drama Imperial.
From Spain are Under Suspicion and What the Future Holds, while French-Canadian The Wall: Cover Your Tracks, Sweden's Hassel and German thriller The Vanishing will also be debuting on Walter Presents.
"As Walter Presents continues to expand to new territories and our existing audiences remain hungry for new content, there is an ever-growing need to acquire quality drama from distributors in bigger volume deals," said Walter Presents co-founder and curator Walter Iuzzolino.
"With such a rich and textured slate sourced from countries across the world, we're delighted to secure this deal with Beta Film. As an Italian, I'm particularly proud to see the growing popularity of Italian drama and am delighted to have secured two very different but equally compelling Italian thrillers."
Recent News
TBI Weekly: Six lessons from six months of HBO Max
Today marks six months to the day since WarnerMedia&...
China's Alibaba & Tencent 'held talks' to acquire rival iQiyi, ...
Chinese online giants Alibaba and Tencent have both held ...
UK's Channel 4 launches $40m content fund and unveils strategy for ...
UK comcaster Channel 4 has unveiled a new corporate strategy ...
How do you Zoom? What your virtual background says about you
TBI's favourite corporate wellness coach Tracy Forysth ...
News round-up: China extends 'Got Talent'; Daro launches AVOD streamer; Drive ...
China's Got Talent extended Fremantle and Syco ...