Ren & Stimpy returns via Comedy Central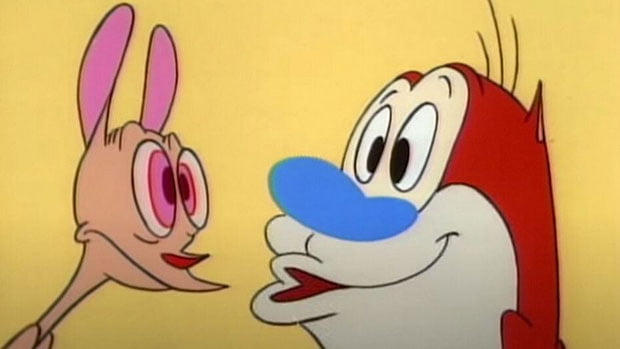 Nickelodeon's The Ren & Stimpy Show
Comedy Central has added a revival of cult hit The Ren & Stimpy Show to its line-up of adult-focused animation.
The Ren & Stimpy Show, about a dog and a cat, originally aired for five seasons on Nickelodeon between 1991 and 1995. A spin-off, Ren & Stimpy: Adult Party Cartoon, had a brief run on Spike TV in 2003.
The show joins a growing list of rebooted IP at ViacomCBS Entertainment & Youth Group, which also includes a new version of Beavis & Butt-Head, from original creator Mike Judge, and Daria spin-off Jodie.
The US-based media giant said it "continues to double down on adult-focused animation, unlocking and reinventing a treasure chest of IP across ViacomCBS to complement [long-running adult animation] South Park."
Nina L Diaz, president of content and chief creative officer for ViacomCBS Entertainment & Youth Group, added: "I want to thank our partners at Nick Animation as we reimagine these iconic characters with a new creative team."
Recent News
Australia's Seven 'explored merger' with ViacomCBS's Network Ten
Australian broadcaster Seven West Media reportedly held talks with ...
UK's CBBC acquires 'The New Legends Of Monkey'
BBC-owned children's channel CBBC has acquired both ...
Acorn TV takes exclusive rights to BBC & Netflix drama 'A ...
AMC Networks' Acorn TV has snagged exclusive North ...
Drama round-up: Starzplay snags Fremantle trio; 'Daydreamer' heads to US; 'Das ...
Starzplay secures Fremantle quartet Global streamer Starzplay has struck ...
CNN Films boards SpringHill's 'Dreamland' doc about Tulsa race riots
US-based CNN Films has come aboard Dreamland: The Rise ...