Global nets pick up Dennis Nilsen drama
Broadcasters in the Americas, Australia and Scandinavia have picked up rights to an upcoming ITV true crime drama Des from All3Media International, about infamous UK serial killer Dennis Nilsen.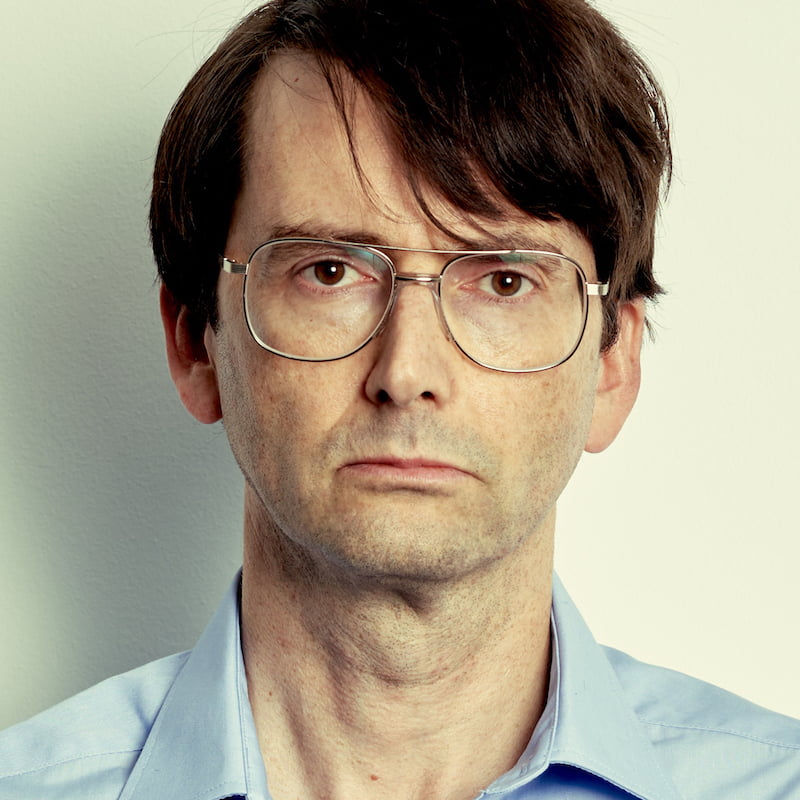 David Tennant as Dennis Nilsen
The three-parter, starring David Tennant (Doctor Who, Broadchurch, Good Omens), has been picked up by AMC Networks' streaming service Sundance Now for the USA, Canada and the Caribbean. Sundance Now will premiere the series soon after its UK premiere on ITV later this year.
DirecTV has secured rights to the show in Latin America while Stan has a premiere window secured in Australia. TVNZ has the rights for New Zealand.
Early European deals for Des include a pan-territory acquisition by C More Entertainment covering Denmark, Finland, Norway and Sweden. VRT (Flemish Belgium), Siminn (Iceland), TV2 (Norway), Virgin Media Television (Eire) and BritBox (UK) have also bought the show.
Sally Habbershaw, exec VP Americas at All3Media International, said: "We've received a significant amount of interest in this powerful new true crime drama and are pleased to see this now translating into early deals in key territories. Featuring an incredible cast, led by David Tennant in a standout role as Dennis Nilsen, Des brings this infamous case vividly to life, focusing on the investigation and trial, as well as the impact media coverage had on public perceptions."
Shannon Cooper, VP of programming for Sundance Now, said: "Sundance Now is thrilled to partner with our friends at All3Media International to bring this riveting true story to US and Canadian audiences. With its incredible script and stellar ensemble cast led by David Tennant, our subscribers are sure to love this true crime drama."
Directed by Lewis Arnold (Dark Money) and written by Luke Neal and Kelly Jones, Des is produced by All3Media's New Pictures (Catherine the Great, The Missing), in association with All3Media International.
Based on material from the book Killing for Company by Brian Masters, the series focuses on the true story of one of the most notorious criminal cases in UK history.
Known as the 'kindly killer,' Nilsen was a local civil servant who murdered boys and young men he met on the streets of London's Soho between 1978 and 1983. When he was finally caught, Nilsen had murdered a total of 15 men, making him the country's most prolific serial killer at the time.
The story also follows Detective Peter Jay, played by Daniel Mays, and Nilsen's biographer Brian Masters (Jason Watkins).
Recent News
Italy's Rai 1 remakes TV3 Catalunya format 'Merlí' with Banijay
Italy's Rai 1 has commissioned a local ...
BlackBox Multimedia and Leader Produzioni partner to adapt Chilean noir novel
International prodco Blackbox Multimedia and Italy's Leader ...
ATF: Cineflix Rights deals; SPI acquires Earth Touch docs; Network 10 buys ...
Asian broadcasters claim Cineflix deals Broadcasters in Japan, South ...
NBCU restructures Telemundo's senior execs to focus on streaming
NBCUniversal's Telemundo Enterprises has restructured its senior ...
Netflix axes first African original 'Queen Sono' as cancellations continue
Netflix has cancelled its first African original series Queen ...