Earth to Luna lands on 9Go! down under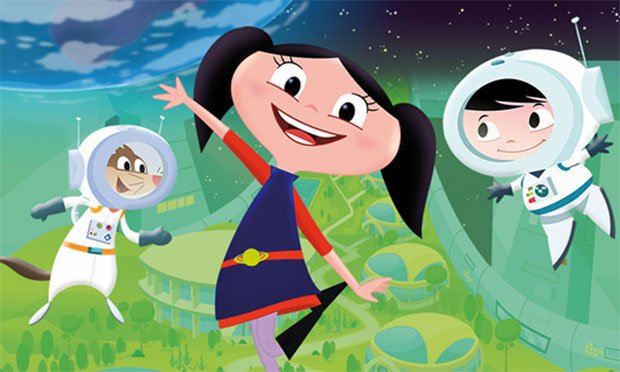 Earth to Luna
Nine Network in Australia has acquired all five seasons of animated preschool science series Earth to Luna from Irish distributor Monster Entertainment.
Nine will air Earth to Luna, which follows the adventures of a six-year-old who is passionately in love with science, on its free-to-air multichannel 9Go! from later this month.
The series is a coproduction between Brazilian animation company Pinguim Content and Discovery Kids Latin America.
It is available in 96 territories, including North America, Asia and Europe via Netflix and was sold recently to Sky Kids in the UK and Ireland.
Recent News
Australia's Seven 'explored merger' with ViacomCBS's Network Ten
Australian broadcaster Seven West Media reportedly held talks with ...
UK's CBBC acquires 'The New Legends Of Monkey'
BBC-owned children's channel CBBC has acquired both ...
Acorn TV takes exclusive rights to BBC & Netflix drama 'A ...
AMC Networks' Acorn TV has snagged exclusive North ...
Drama round-up: Starzplay snags Fremantle trio; 'Daydreamer' heads to US; 'Das ...
Starzplay secures Fremantle quartet Global streamer Starzplay has struck ...
CNN Films boards SpringHill's 'Dreamland' doc about Tulsa race riots
US-based CNN Films has come aboard Dreamland: The Rise ...