Best studio-based format finalists unveiled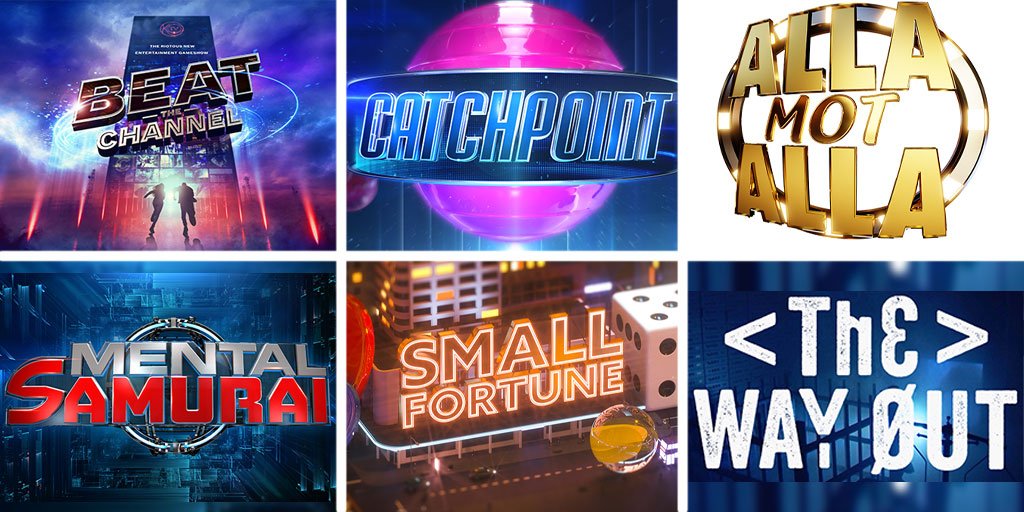 C21 has unveiled the finalists in the Best Studio-Based Format category in the International Format Awards 2020, which is organised in association with FRAPA, EMC and MipFormats.
The International Format Awards will be presented online this year with a digital event initiative that runs between June 10 and 25, sponsored by All3Media International, ITV Studios and Sony Pictures Television. The finalists in each category of the awards will be revealed daily until June 23, with the event taking place 'as live' online on June 25 at 7am PST/10am EST/3pm BST/4pm CET.
In terms of entry criteria, studio-based formats can cover everything from serious quizzes to physical studio games, from cooking to dating games. At their core, they must take place in a closed studio environment and some games must be played, almost always with competitions and winners.
Finalists in the Best Studio-Based Format category this year include six formats from five countries: Germany, Sweden, Belgium, the US and UK.
From Germany comes Beat the Channel, a show created and produced by Florida Entertainment for Germany's ProSieben. The "riotous new entertainment gameshow" gives two TV presenters the chance to win a 15-minute live broadcast slot. It has already been commissioned for a third season by the broadcaster and is being distributed by Red Arrow Studios International.
Swedish show Head to Head (aka Alla mot Alla), in which celebrity couples face off in quiz battles, is also in the running for this prize. Kanal 5's award-winning quizshow is produced by Nexiko, which the show's hosts, Filip Hammar and Fredrik Wikingsson, set up with former Kanal 5 exec Lars Beckung, and is distributed by All3Media International.
From Belgium comes The Way Out (aka De Code van Coppens), a comedy gameshow in which two celebrity duos are sent into two identical rooms full of mysteries to be solved, with plenty of laughs along the way as they are led, and often misled, towards the way out of the room by the presenters. The family entertainment show debuted on Belgian network VTM last October, produced by Roses Are Blue, and the format is distributed internationally by Be-Entertainment.
The US finalist in this category is Mental Samurai, "an innovative and entertaining new challenge show" produced by Warner Horizon Television for the Fox network. Debuting in March 2019, the show is hosted and produced by Rob Lowe (The West Wing), and distributed by Warner Bros International Television Production.
The two remaining finalists for Best Studio-Based Format are from the UK: Catchpoint on BBC1 and Small Fortune on ITV. Produced by ITV Studios-owned prodcos Possessed and 12 Yard, physical gameshow Catchpoint requires contestants to answer various questions as well as challenging them to catch balls of various sizes that are dropped from the studio ceiling. ITV Studios is distributing the format internationally.
Small Fortune, meanwhile, airs in primetime on ITV in the UK and the format has been licensed to NBC in the US, according to the producers. Claiming to be the world's smallest gameshow, Small Fortune sees teams of friends and family members compete in tiny games to win big money. The format was created by Youngest Media and the company distributes it in Germany, France, Australia and US, while NENT Studios UK handles sales in the rest of the world.
Recent News
TBI Weekly: Six lessons from six months of HBO Max
Today marks six months to the day since WarnerMedia&...
China's Alibaba & Tencent 'held talks' to acquire rival iQiyi, ...
Chinese online giants Alibaba and Tencent have both held ...
UK's Channel 4 launches $40m content fund and unveils strategy for ...
UK comcaster Channel 4 has unveiled a new corporate strategy ...
How do you Zoom? What your virtual background says about you
TBI's favourite corporate wellness coach Tracy Forysth ...
News round-up: China extends 'Got Talent'; Daro launches AVOD streamer; Drive ...
China's Got Talent extended Fremantle and Syco ...